Improved Stopping Power
Application-specific patented wave design increases turbulent air flow for improved heat dissipation and cooler operation*
*Patented design based on gross vehicle weight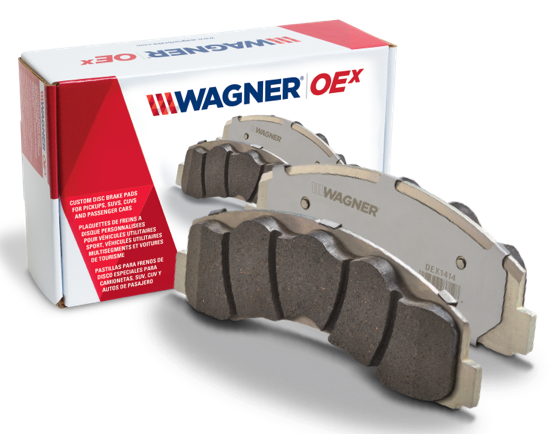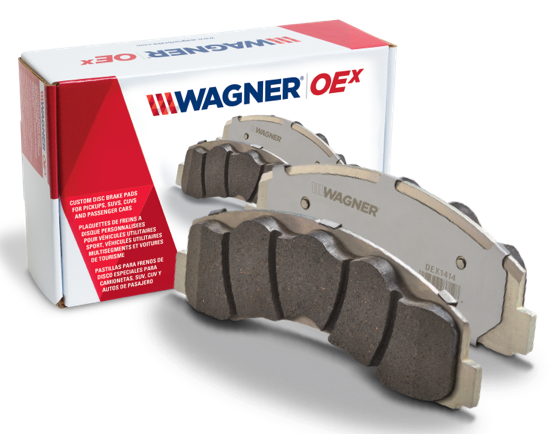 WAGNER OEX BRAKE PADS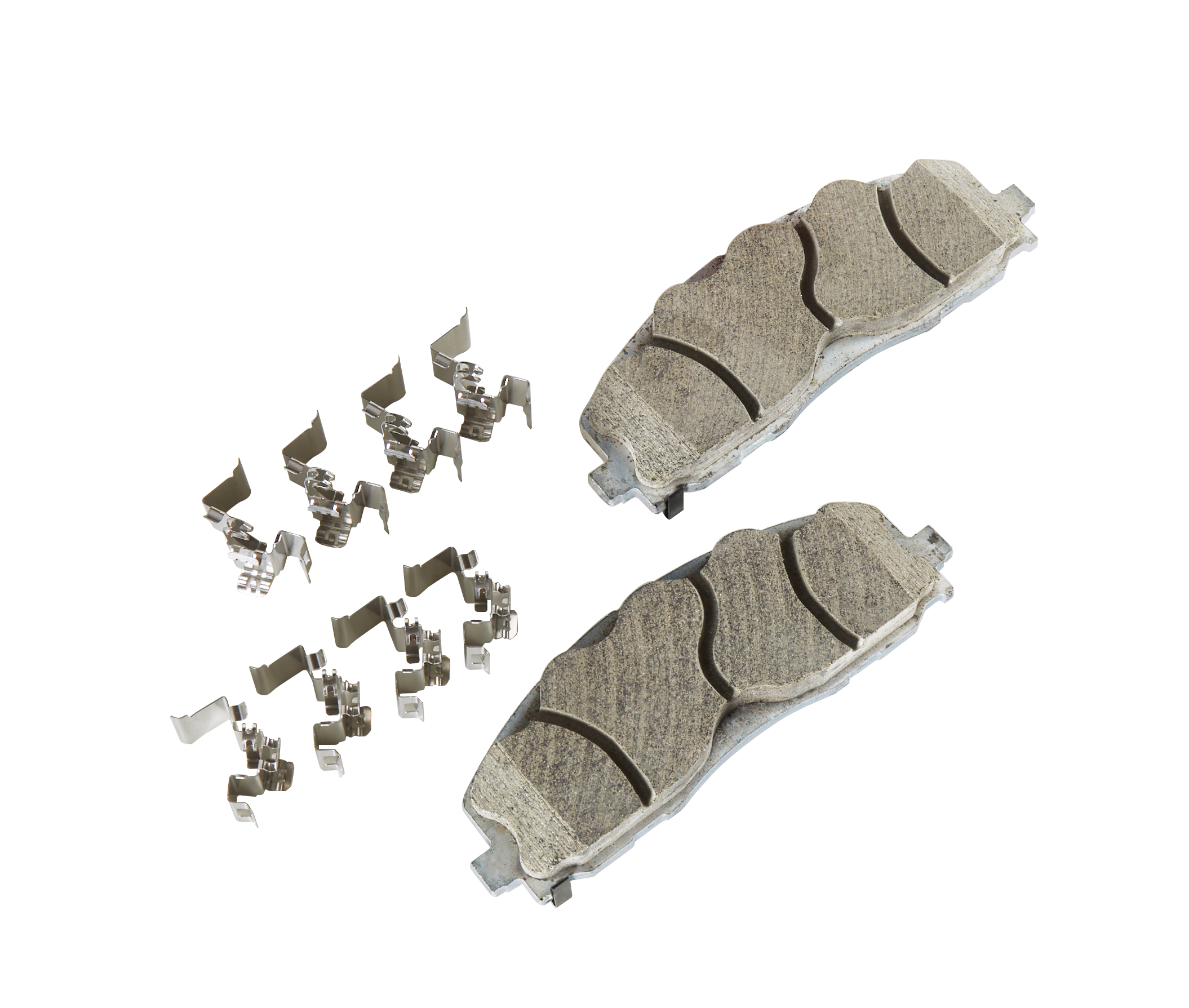 ENHANCED STRENGTH
Application-specific mechanical retention avoids delamination and creates the strongest attachment between the backing plate and friction material, for longer lasting performance.


FULL-LINE COVERAGE
98% Brake pad coverage for domestic, European, and Asian passenger cars, trucks, SUVs, and CUVs 2010 and newer.


RESISTS CORROSION
Electrostatic powder coated plates with and premium stainless-steel hardware for better corrosion resistance and longer life.


QUIET OPERATION
Application-specific pad shape and five shim layers deaden noise, vibration, and harshness.


DUST-FREE BRAKING
Designed to reduce rotor wear and minimize dust.


HARDWARE INCLUDED
Fit tested and includes premium stainless-steel hardware for all applications.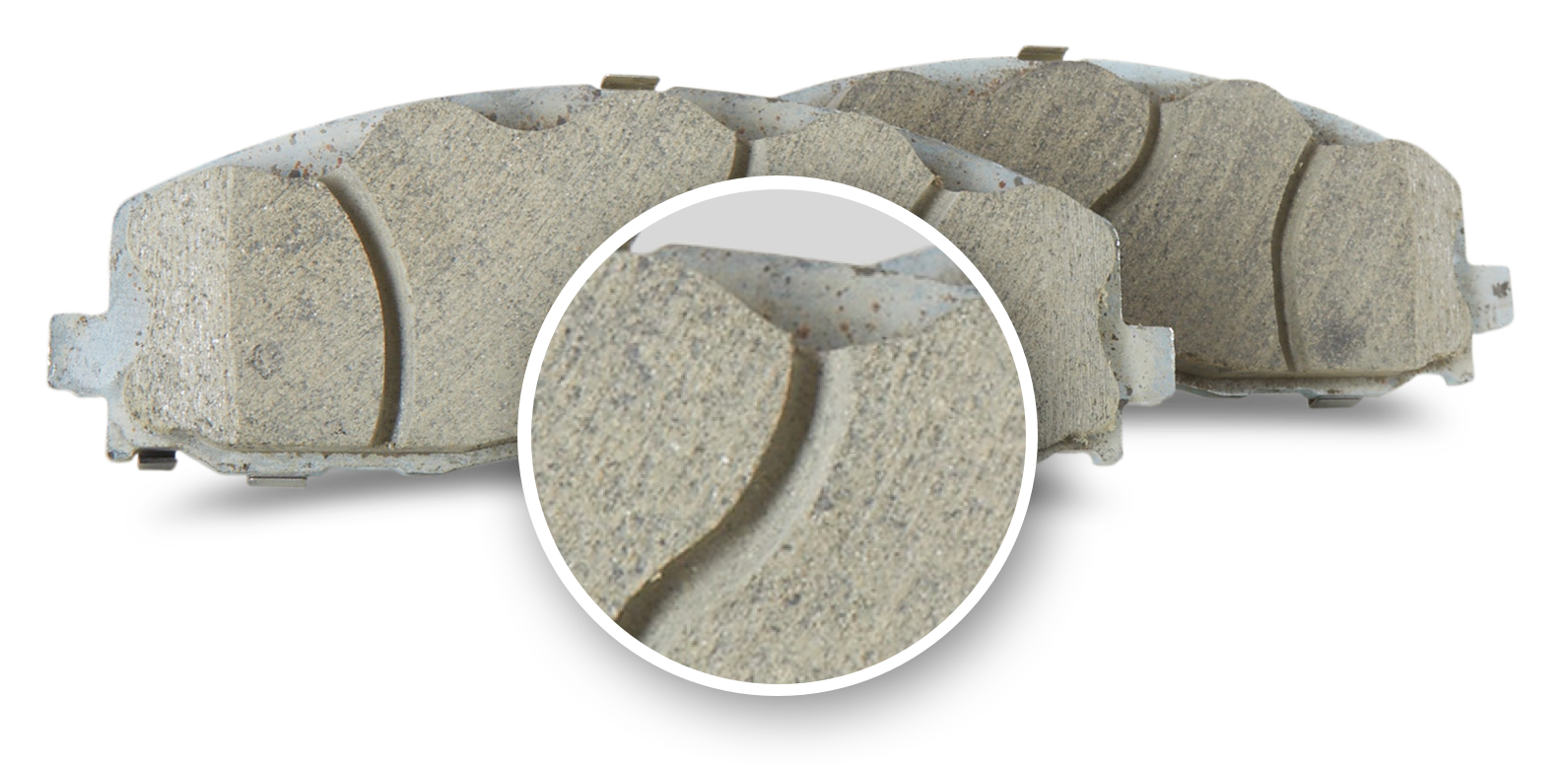 Longer Lasting
Custom slot design delivers premium performance that can last up to 2x longer*

*Results based on independent and internal testing comparing Wagner OEx to competitors' brake pads and other Wagner offerings

PREMIUM BRAKING PERFORMANCE
Wagner OEx brake pads are specifically designed to provide premium braking performance for trucks, SUVs, CUVs, and passenger cars. Equipped with a proprietary friction formulation and patented, vehicle-specific and customized slot designs, these pads are engineered to deliver up to two times longer pad life*, less dust, and reduced rotor wear.
*Results based on internal testing comparing new Wagner OEx to other Wagner offerings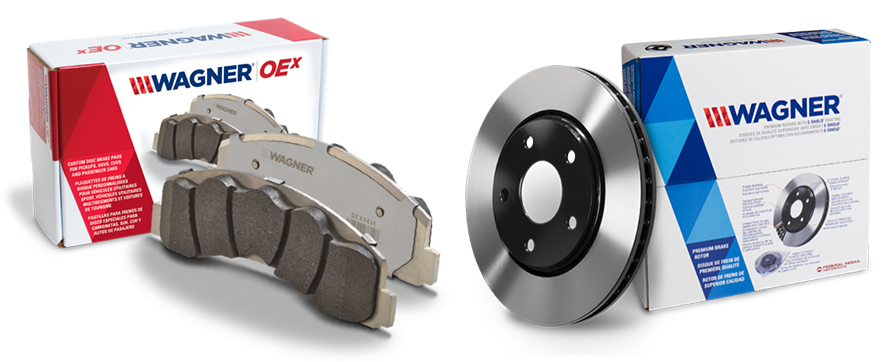 Perfect Pairing
Together, Wagner OEx pads and Wagner E-Shield Rotors form a premium partnership that's designed, tested, and proven to deliver premium results.
The Ones Who Know,
Know It's Wagner OEx
Search your part by vehicle year, make, and model.