Wagner® Brake Releases First-to-Market Pads for Popular Ford and Toyota Vehicles, Expands Total Product Offerings across VIO
462 new parts offered in 2017/first quarter 2018
Southfield, Mich., April 24, 2018…Federal-Mogul Motorparts' Wagner® brand, the global leader in braking innovation, continues to expand its product offering to cover the industry's most popular nameplates, across a variety of applications.  During 2017 and the first quarter of 2018, Wagner, a premium, trusted, single source of complete brake service solutions, introduced 462 new products.  This includes brake pads, hydraulics, and rotors and drums for some of today's most popular North American, Asian and European vehicles.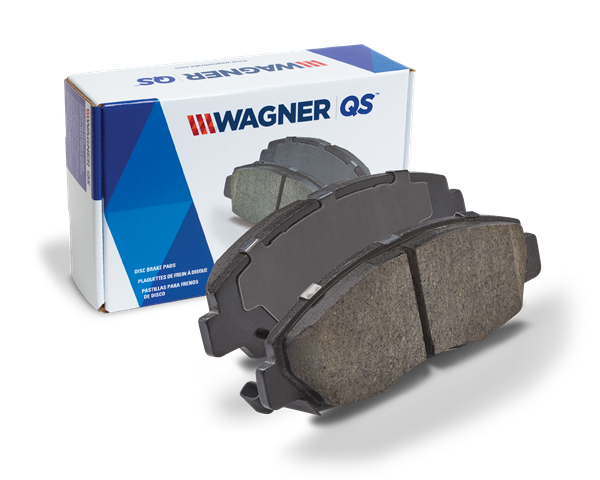 Notably, since November, Wagner has released four new products in its Wagner QuickStop® product line, providing first-to-market coverage for four popular models: the 2018 Ford F-150 (ZD2087, front; and ZD1790A, rear) and Expedition (ZD1790A, rear); and the 2018 Toyota Camry (ZD2076, front) and C-HR (ZD1879A, rear).  Specifically engineered to reduce noise-causing vibration, these application-specific brake pads are designed and tested to restore OE-like performance to customer vehicles.  With these additions, Wagner QS™ provides coverage for 99% of North American VIO.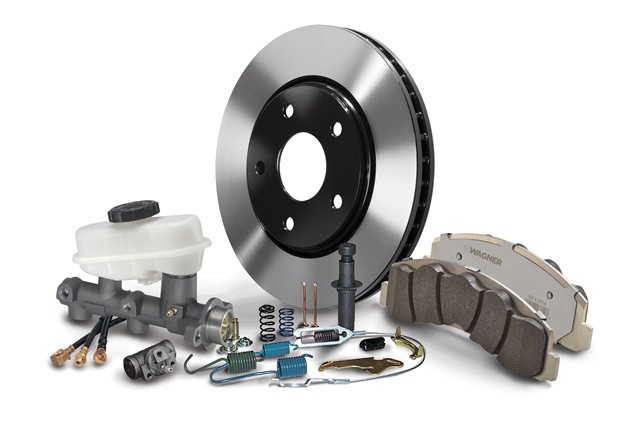 Wagner also introduced 28 new part numbers for its Wagner OEX brake pad product line, providing patented, customized braking designs for millions of trucks, SUVs and CUVs in operation, bringing total coverage to 98%.  Wagner OEX can stop your truck SUV or CUV up to 50 feet sooner, based on independent testing.*
"Wagner remains at the forefront of the braking industry, not only leading with the availability of first-to-market replacement parts for today's vehicles, but also with the engineering expertise to bring new, innovative and reliable products to technicians," said Christopher Battershell, director, braking product management, North America, Federal-Mogul Motorparts. "Wagner has and will continue to aggressively expand its product offerings to provide installers with all the parts necessary to fix a vehicle's brake system and return it to its peak performance level."
To learn more about these and other Wagner solutions, please contact your Wagner Brake supplier or Federal-Mogul representative, and visit www.wagnerbrake.com.

*Results based on 60 mph post fade performance testing conducted by Link Engineering Company comparing Wagner OEX brake pads to competitors' brake pads on the 2014 Ford F-150, 2011 Toyota RAV4 and 2013 Chevrolet Tahoe.
About Federal-Mogul
Federal-Mogul LLC is a leading global supplier of products and services to the world's manufacturers and servicers of vehicles and equipment in the automotive, light, medium and heavy-duty commercial, marine, rail, aerospace, power generation and industrial markets. The company's products and services enable improved fuel economy, reduced emissions and enhanced vehicle safety.


Federal-Mogul operates two independent business divisions, each with a chief executive officer reporting to Federal-Mogul's Board of Directors.


Federal-Mogul Motorparts sells and distributes a broad portfolio of products through more than 20 of the world's most recognized brands in the global vehicle aftermarket, while also serving original equipment vehicle manufacturers with products including braking, wipers and a range of chassis components. The company's aftermarket brands include ANCO® wipers; Beck/Arnley® premium OE quality parts and fluids; BERU®* ignition systems; Champion® lighting, spark plugs, wipers and filters; Interfil® filters; AE®, Fel-Pro®, FP Diesel®, Goetze®, Glyco®, National®, Nüral®, Payen®, Sealed Power® and Speed-Pro® engine products; MOOG® chassis components; and Abex®, Ferodo®, Jurid® and Wagner® brake products and lighting.
Federal-Mogul Powertrain designs and manufactures original equipment powertrain components and systems protection products for automotive, heavy-duty, industrial and transport applications.

Federal-Mogul was founded in Detroit in 1899 and maintains its worldwide headquarters in Southfield, Michigan. The company employs nearly 55,000 in 24 countries. For more information, please visit www.FMmotorparts.com.
*BERU is a registered trademark of BorgWarner
###
CONTACT:                           
Karen Shulhan (Federal-Mogul Motorparts) – 248.354.4383
karen.shulhan@fmmotorparts.com
Drew Shippy (Pinnacle Media) – 330.688.3500